BEAUTY BUTTAH (UNSCENTED)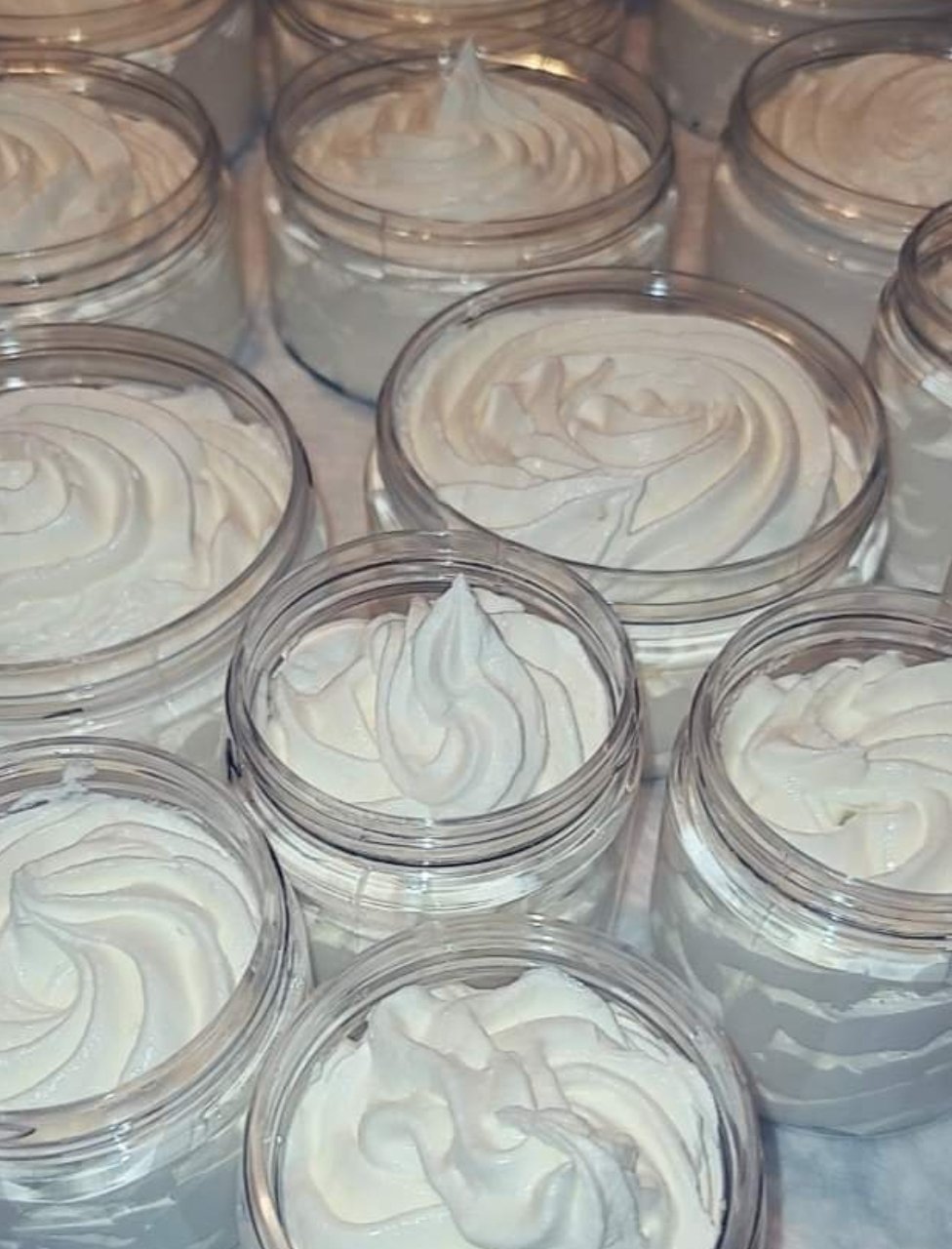 DO YOU HAVE DRY SKIN? STRETCH MARKS? ECZEMA? OR JUST LIKE TO KEEP YOUR SKIN MOISTURIZED? THAN THIS BEAUTY BUTTAH IS FOR YOU!
INGREDIENTS:
Shea Butter Mixed / Infused With Different Natural Organic Oils Such As Jojoba , Coconut Oil , Almond Oil , And Also Vitamin E
Due to hotter temperatures, when product reaches over 76 degrees it can melt. Store product in fridge. It may appear to be less if product melts, as it is whipped upon jarring. Product will re-solidify. It will no longer be in whipped formed, but your beauty buttah is still ready to use!!